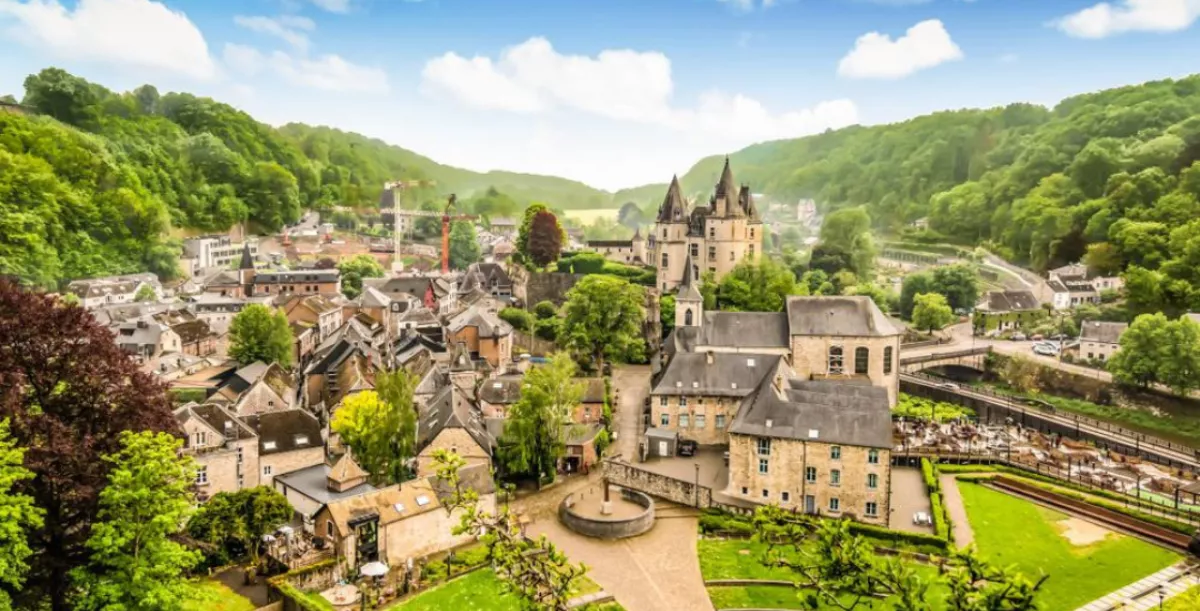 In the heart of the Ardennes, along the Ourthe River, lies the smallest town in Belgium and one of the oldest towns in the Ardennes: Durbuy. It is only an hour's drive from Brussels and is known for its rural and medieval charm. It's truly a place where you can completely unwind! Way2events ensures that all the charms of charming Durbuy are on offer during your incentive trip.
We have already had a successful 2-day trip to Durbuy. Our fully-booked itinerary was focused on relaxation and strengthening bonds. Not only were our taste buds stimulated, but Durbuy also left an impression on us.
Luxurious Start
The day began at Hotel Le Sanglier, where we stayed. We enjoyed a warm welcome with a glass of prosecco and a snack to start the day off relaxed and at ease.
Tour of Durbuy
After lunch, a guided tour of the authentic center of Durbuy was scheduled. A local guide showed us the most beautiful places in the town. A town that is proud of its rich history and various local highlights, such as a top restaurant, its own beer, and artisanal jam. It also claims the title of "smallest town in the world." Although this title is not really significant, Durbuy offers a beautiful environment to wander along the 17th and 18th-century houses, the diamond museum, and some art galleries.
Culinary Delights
After the tour, it was time to relax and enjoy the delicious wines of the region. In the wine cellars of Hotel Le Sanglier, you could enjoy a wine tasting, accompanied by bites from the chef. As a finale to the day, we enjoyed a delicious dinner at Le Grand Verre. The dinner consisted of amuse-bouches and a five-course menu with wine pairings by Gianluca Di Taranto. An unforgettable experience that certainly impressed our clients.
Durbuy is a magical place in the Ardennes. The town is small but has a lot to offer. You can enjoy delicious food, walk through the cobbled streets, and indulge in local specialties. An incentive trip to Durbuy is highly recommended, where you can enjoy the nature and the atmosphere of the Middle Ages in all luxury with a glass of wine in hand.
Request free information here. We'd love to hear from you!
Or connect with us on social media!