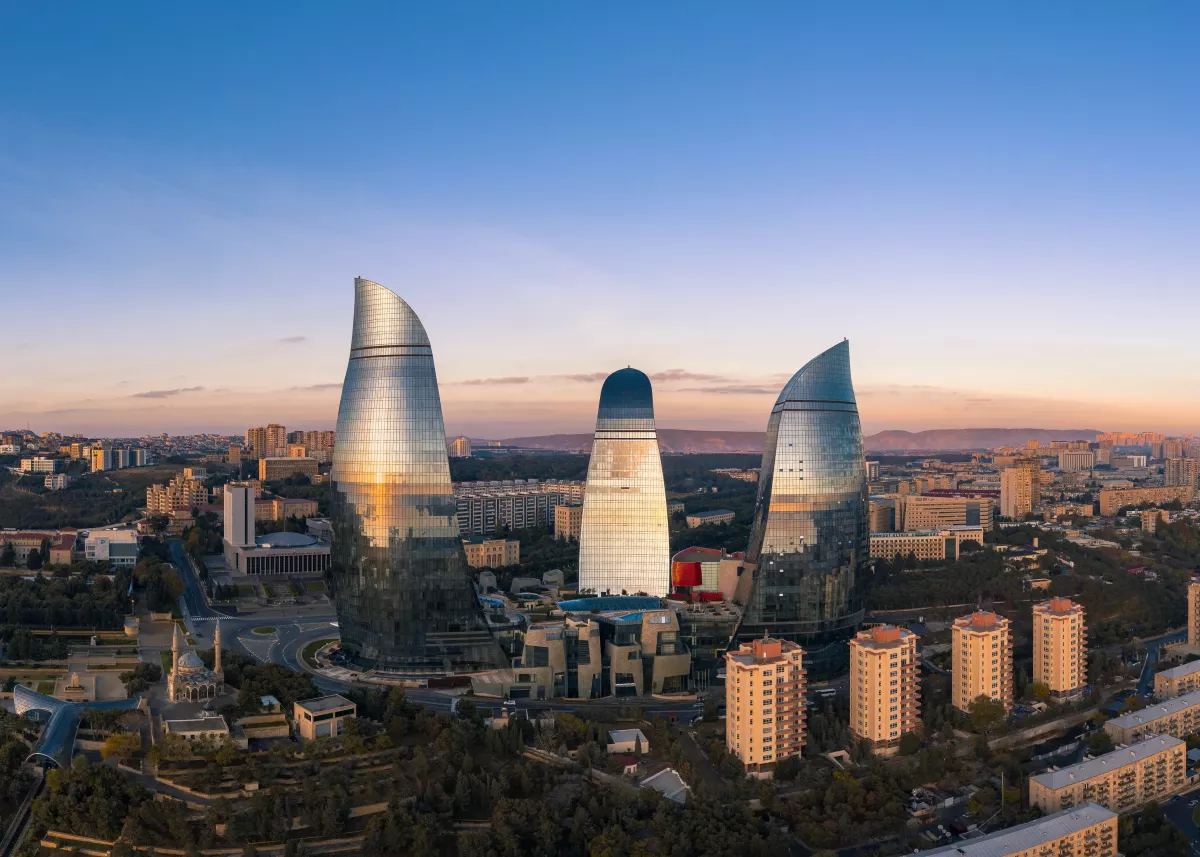 Baku the new hype!
Baku, the beautiful capital of Azerbaijan, was previously often unknown and therefore unloved. But in the meantime, the city has grown into a pearl in the Caucasus. That's why, in the wake of KAA Gent's European trip, Way2events offered a real incentive trip to discover the beautiful Baku.
Why Baku?
Baku has everything you would expect from a city: historic buildings, modern architecture, and a lively nightlife. In addition to the Eurovision Song Contest and the Europa League final, the city also attracts the Formula 1, where pilots race on a beautiful street circuit. In the wake of these major events, the hotel capacity has also been expanded with state-of-the-art hotels and restaurants.
Discovering Baku!
Thanks to Way2events' excellent administrative preparation, the trip went smoothly from departure to arrival. As several nationalities participated in the incentive, different visas and other documents had to be provided. Upon arrival in Ostend, each participant received his or her documents and passport. After a quick baggage drop-off, customs clearance, and a 5-hour charter flight, we arrived smoothly in Baku. The customs control was also as fast as a TGV, and 30 minutes later, the first delegation left for the different hotels. Way2events had chosen a beautiful restaurant for partners on Baku Boulevard with a view of the Ferris wheel. This allowed them to end the first day in a beautiful gastronomic setting.
The following days included a beautiful city walk, an exclusive lunch, a Conferenlegeau competition, a visit to the Heydar Aliyev center, and a golf clinic. In addition, there was a press delegation and a team on the road with a completely different program. So actually, there were 4 incentive programs running simultaneously, each with their specific needs.
Let Way2events organize your incentive trip to Baku!
In short, Baku is a wonderful incentive destination that you must see. Whether you're interested in history, sports, architecture, culture, or just want to enjoy the vibrant nightlife, Baku has something for everyone. Let Way2events organize your incentive trip to Baku and discover the best this city has to offer.
Request free information here. We'd love to hear from you!
Or connect with us on social media!