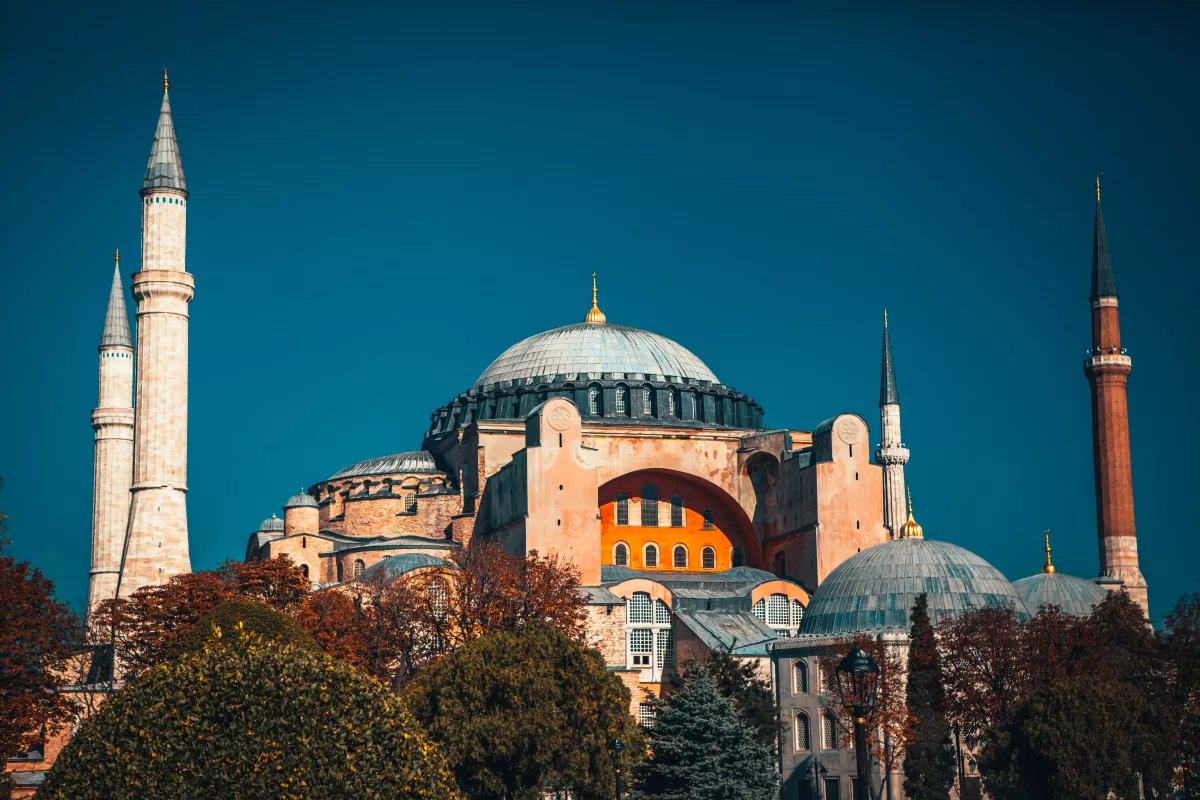 At way2events, we strive to offer your company the most unique and unforgettable incentive experiences for your customers. We are thrilled to present one of our most exciting destinations: the enchanting Istanbul, the city that connects two continents. Combined with an exciting UEFA Conference League match between Başakşehir and KAA Gent, it was a perfect mix to organize a unique incentive trip.
The perfect location
As a gateway between Europe and Asia, Istanbul is a city with a rich history and culture. It is the perfect location for an unforgettable incentive trip, where your customers can immerse themselves in the atmosphere of this vibrant metropolis. Istanbul is known for its breathtaking architecture, delicious cuisine, and a variety of unique experiences that your customers will appreciate and strengthen your relationship with them.
Tailored activities
At way2events, we believe that a successful incentive trip is all about creating unforgettable experiences. That's why we offer a wide range of activities specially designed to discover the best of Istanbul. From visiting the iconic Hagia Sophia and the Blue Mosque, to exploring the colorful spice bazaar or taking a relaxing boat trip on the Bosphorus, there is something for everyone. Additionally, three groups with different interests were immersed in the vibrant Istanbul.
Football adventure
As the cherry on top, we took the participants to a do-or-die UEFA Conference League match between Başakşehir and KAA Gent. KAA Gent was able to qualify for a European quarter-final for the first time since 1992. And the magic happened, big time…. 4 goals in 10 minutes, including the fastest hat-trick ever in European football. To quote the late Rik De Saedeleer, "Goodbye, mother." An exclusive experience including a beautiful hospitality package for our participants!
Relaxation and luxury
After a day full of discoveries and adventure, everyone enjoyed a moment of relaxation. We offered a selection of luxury accommodations and unique experiences so that everyone could have a pampering moment. Let yourself be swept away by the healing powers of a traditional Turkish bath or enjoy a breathtaking view of the city during an exclusive rooftop dinner.
Conclusion
Istanbul offers a unique opportunity to reward your customers and strengthen your relationship with them in an environment that offers the perfect balance between culture, history, fun, and sport. At way2events, we are proud to offer you a tailor-made incentive trip that your customers will remember for a long time. Contact us today and start planning your dream trip to enchanting Istanbul and the immersive football adventure.
Request free information here. We'd love to hear from you!
Or connect with us on social media!