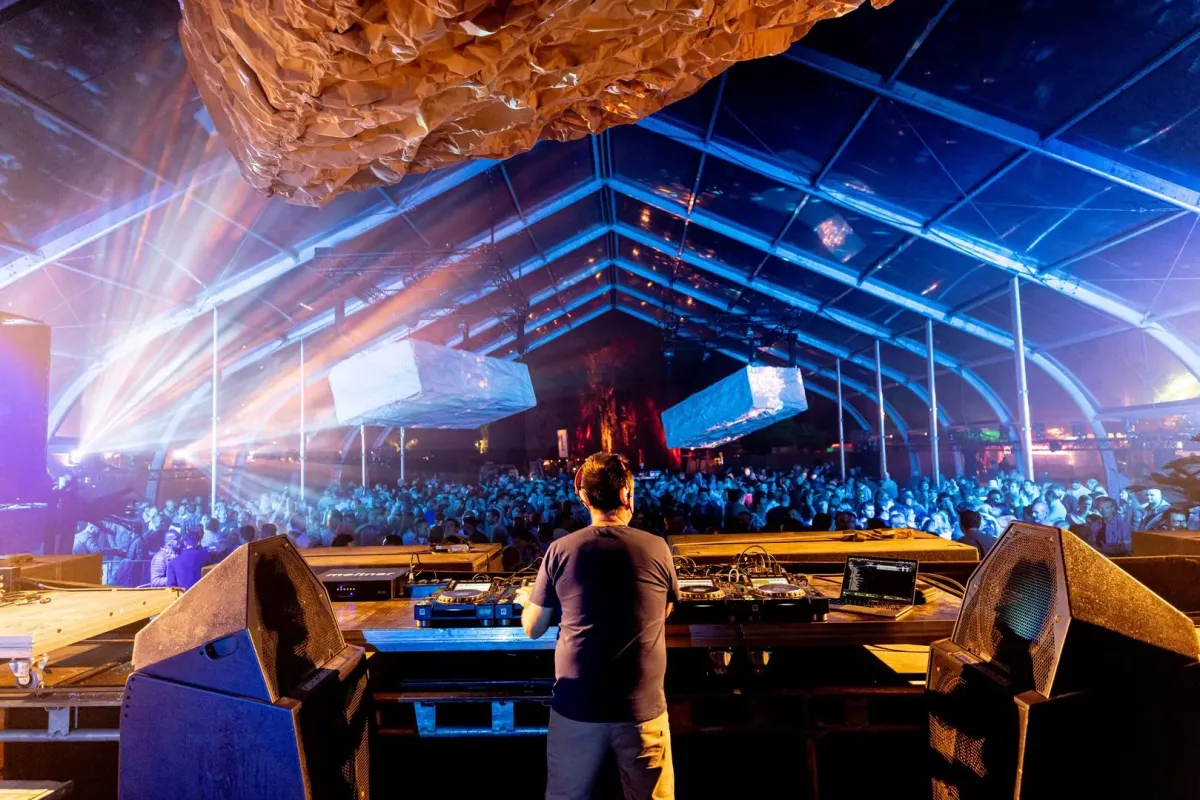 Top personalised staff event!
When D'Ieteren contacted us to help them brainstorm about their 'own festival', several people at Way2events were cheering. After all, nothing beats a concept picked up by a big company that is invariably convinced that it is a 'must have' for them too!
The story just got better and better as it would be the first time in 12 years that this Bel 20 company would invite all its divisions to a staff party! In short, 2,000 employees ready to party! An absolute requirement, however, it should be hosted at a central location in Belgium that was sufficiently rain-proof …
Voodoo Village Festival
Several thorough brainstorming and feedback sessions culminated in a wonderful concept. The hip Voodoo Village Festival in Grimbergen would get a D'Ieteren brand makeover for one day. The basis, however, remained Voodoo Village, but catering, stage, decoration, artists, security, and parking were fine-tuned to the wishes and needs of a genuine D'Ieteren Festival. The picturesque castle of Grimbergen was part of the experience, as were the beautiful surroundings.
Extra point of attention was of course that the next day everything had to radiate Voodoo Village again hosting the expected 15,000 visitors. Nothing to worry about though, the Way2events production team combined a creative wow factor with a tight deadline to facilitate a smooth transition.
Partying together after a 12-year hiatus naturally requires extra attention about the line-up of artists and the experience, even more so since the audience was bilingual and culturally diversified, which is typical of a region like Brussels. Moreover, you want to see all those present go crazy at some point without embarrassment!
Way2events goes all out!
Thanks to the experience of Way2events, the party went completely through the roof. The set-up went smoothly, and the two stages ensured that there was something to like for everyone … When DJ Ward took care of the closing on the mainstage, all employees were present and a 'staff party' had turned into a genuine 'D'Ieteren Festival'. In short, WOW factor guaranteed!
Request free information here. We'd love to hear from you!
Or connect with us on social media!