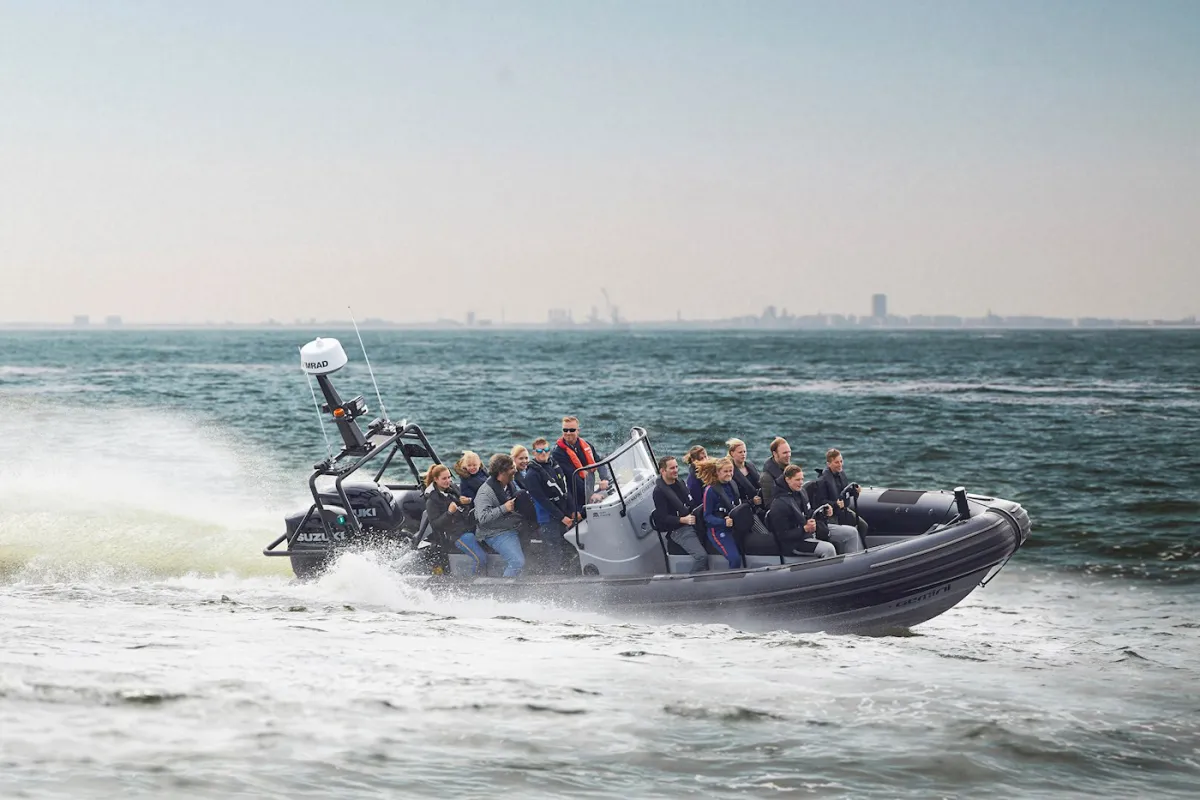 An adventurous and exclusive networking-event in a relaxed atmosphere: this was our assignment.
Quality and vivid experiences are therefore central! After arriving and a delicious lunch in one of the most exclusive hotels in Bruges, we were off to the sea: the port of Ostend.
Way2events provided two speedboats, which took the participants on a two-hour trip at high speed through the harbor and to the windmill farm on our North Sea. Adrenaline and adventure guaranteed!
After a moment of relaxation and wellness in the hotel and a delicious aperitif, the evening continues with a six-course menu in one of the most promising restaurants of Bruges.

Quality, exclusivity & relaxed networking: way2events provides the ideal mix!
Request free information here. We'd love to hear from you!
Or connect with us on social media!