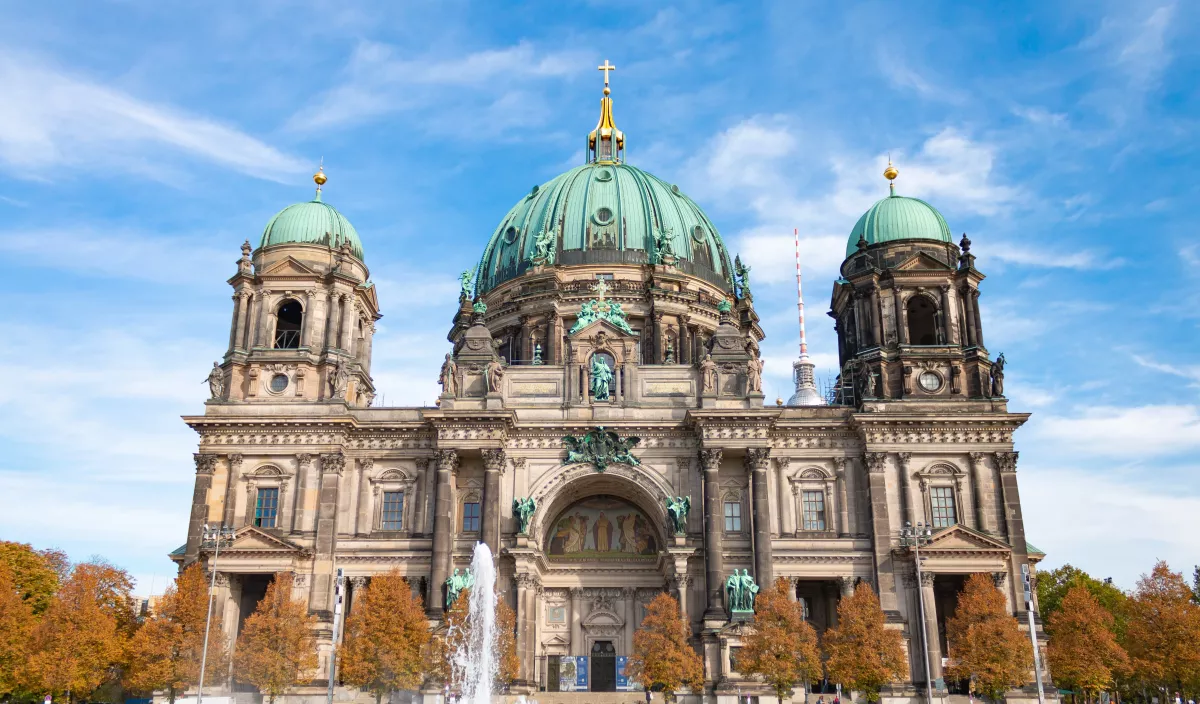 Berlin, the bustling capital of Germany, is a true treasure trove of history, culture, and EISEREN UNION. As an incentive agency, way2events offers incentives to the heart of Berlin, where customers not only explore the city but also participate in local cultural life. The city is also home to top football, such as the recent UEFA Europa League match between Union Saint-Gilloise and Union Berlin.Way2events has been organizing these combinations of incentives and sports travel for clubs and their business groups for years, so Union Saint-Gilloise relied on way2events to arrange everything perfectly.
Why an incentive trip to Berlin?
Since the fall of the Berlin Wall in 1989, the culturally rich capital of Germany has become a popular destination. With its impressive historical landmarks, such as the Brandenburg Gate and the East Side Gallery, and a wide range of museums and art exhibitions, Berlin offers an unforgettable experience for everyone.
way2events, your reliable incentive partner to Berlin
Way2events recently visited Berlin for a sporting reason: as a travel partner of Union Saint-Gilloise, we ensured that everything ran smoothly. From start to 2 minutes before the finish, everything ran like a Swiss clock. Everyone enjoyed the trip, including a spectacular match with a beautiful result of 3-3.... However, we suddenly had to deal with an early Easter gift from the Berlin Airport authorities at exactly 11:32 pm, as described here by Pieter-Jan Calcoen, football journalist of Het Nieuwsblad, and also nicely told in the SJOTCAST ('25:55' - '33:30') of Het Nieuwsblad. Also available on Spotify, '90 minutes' ('19:50' - '24:15') of Sporza and Friends of Sports.
Thanks to the efficient and fast approach of way2events, all logistical matters, such as hotel rooms, baggage handling, transportation, lunch packages, and training facilities, were arranged in no time. Read about it less than 30 minutes after the pilot's announcement...
It made the way2events team think back to the help they provided after the attack in Zaventem. Even then, way2events showed that we can switch quickly and efficiently by being able to think and organize quickly and appropriately in very "special" moments. Read the full event here in Mice Magazine.
Let way2events organize your incentive trip to Berlin
Choosing way2events as your travel partner in organizing an incentive trip to Berlin means choosing an unforgettable experience in this diverse and multicultural metropolis. With over 20 years of experience, we know how to make your dream trip to Berlin a reality. Don't hesitate any longer and contact us today!
Request free information here. We'd love to hear from you!
Or connect with us on social media!