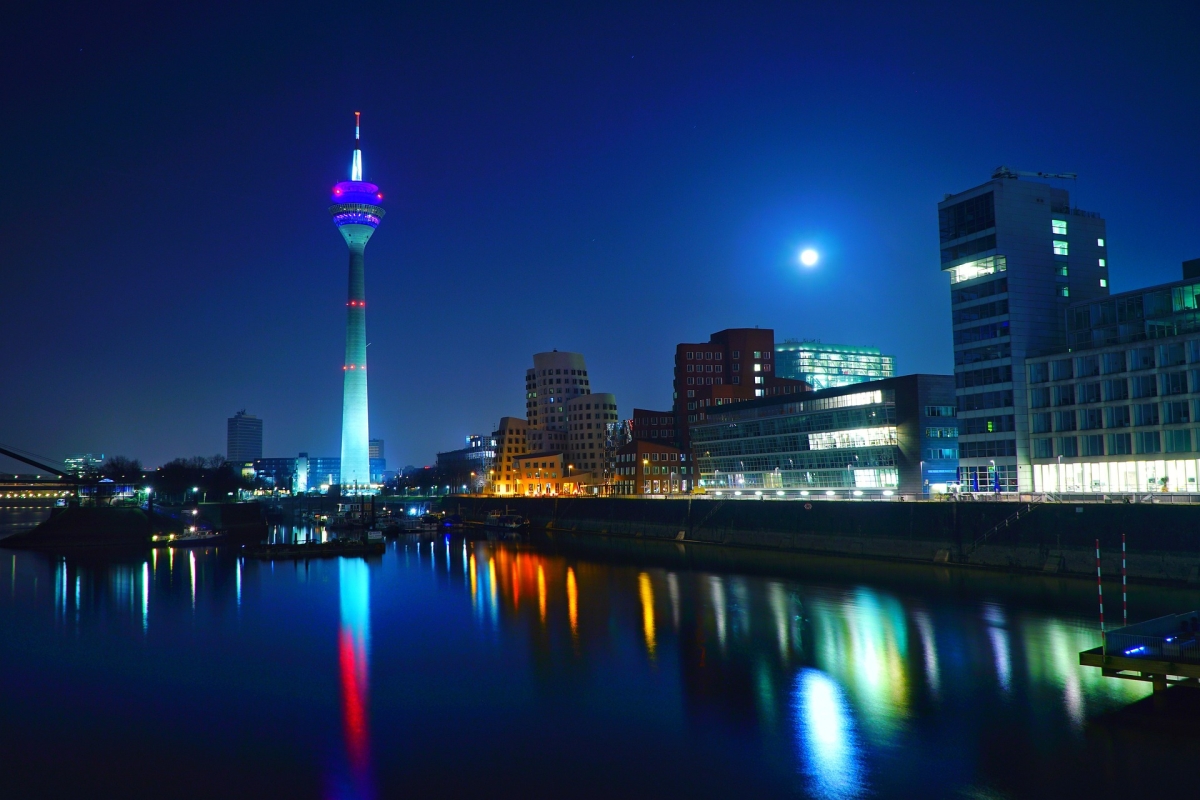 How it started...
A non-classic trendy location no further than 3 hours around Amsterdam and Brussels... That was the briefing we received last summer to organize an incentive trip for 150 employees! Eventually, the client chose Düsseldorf, the capital of North Rhine-Westphalia in Germany! As one of the most modern and elegant cities in the country, Düsseldorf has a luxurious and at the same time cozy atmosphere, thanks to the mix of the old town and the famous "Königsallee".
The incentive trip
The participants departed from both the Netherlands and Belgium with a first joint stop in Venlo, where they were welcomed with a glass of bubbles. Upon arrival in Düsseldorf, they enjoyed a joint lunch before setting off to explore the city in different groups.
Bike ride along the Rhine promenade
One of the highlights of the trip was the bike ride along the Rhine promenade, where participants enjoyed a panoramic view of the sights of Düsseldorf, including the breathtaking skyline. Another group enjoyed a visit to a local brewery, while other participants took part in an exciting city game.
Exclusive evening event
After a short rest period from a beautiful day, an exclusive evening event was still on the program. In one of the trendiest locations in this hip city, Way2events made sure that a beautiful party could erupt, making it "a night to remember" for many.
Discover Düsseldorf with Way2events !
With Way2events as your partner in organizing your incentive trip to Düsseldorf, you are guaranteed an unforgettable experience for your clients or colleagues. Düsseldorf convinces with its cosmopolitan charm, trendy locations, and activities that you won't find anywhere else. Contact us today and let us organize your dream trip to Düsseldorf!
Request free information here. We'd love to hear from you!
Or connect with us on social media!